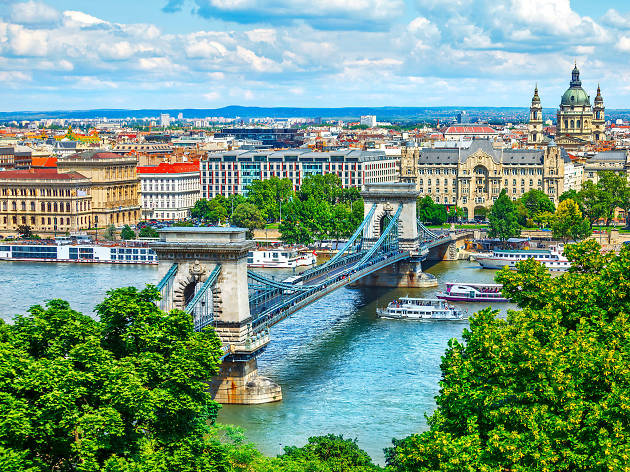 Study Visit: We Are All In (Study Visit and Partnership-building Activity)
Dates: 23-27 February 2020
Venue: Budapest, Hungary
Eligible are max. 24 participants coming from: Bulgaria, Croatia, Czech Republic, Estonia, Hungary, Latvia, Lithuania, Poland, Republic of North Macedonia, Romania, Serbia, Slovak Republic, Slovenia
Application deadline: 9th January 2020
The activity is a possibility for you to come to discover several volunteering projects that contribute to inclusion and at the same time to make contact with organisations that are interested in developing volunteering projects that focus on inclusion.
General Description
We are all living in this big world filled with contradictions. It is occupied with joy and richness but also with injustice and sadness. The world is not the same for all and there are invisible people with incredible wisdom in it. If you see the world in this way and you are willing to do your part in discovering hidden treasures you should apply for the 'We Are All In'.
Please do not skip this opportunity because of insecurities or fear that inclusion and European projects are too complicated. Come, explore, learn and test yourself and we will be there to support you all the way.
Inclusion within volunteering activity means that a young person can come to organisation that works with and for young people with fewer opportunities or/and it means that a young person with fewer opportunities goes for volunteering in some organisation that seams interesting to them.
This Event is for you if you are a Representative of an Organisation
that has experience in volunteering project(s) within Erasmus+ and/or European Solidarity Corps (you have Quality Label) programmes and you are willing to explore how your volunteering project can support inclusion;
that has experience in working on inclusion and you are willing to explore how you can start using volunteering as a tool for your inclusion work;
that do not have any experience in inclusion or volunteering activities but has Quality Label and you are willing to develop volunteering activities that contribute to inclusion;
that wants to find possible partners for future projects.
By representative of organisation we mean that you are a coordinator/manager of volunteering or and inclusion projects, youth worker, youth leader or a principal/director of an organisation.
Objectives:
Inspire participants to tackle inclusion issues in your local communities;
Empower participants to use European Solidarity Corps as a tool for inclusion;
Exchange ideas on different approaches and practices about inclusion within European Solidarity Corps volunteering activities;
create space to Connect with other organisations
Expected Outputs and Outcomes
Participants will…
be able to develop concept of volunteering activity
amplify the quality of inclusion volunteering activities
exchange practices and approaches
understand better European solidarity core as a tool for inclusion
made new contacts for further developments of future activities
How are we going to work
We will use non-formal methods and participants are expected to actively participate in all segments of the programme. We will have field visits and some other surprises too.
Costs
This project is financed by the European Solidarity Corps Programme.
Accommodation and food
Being selected for this course, all costs (accommodation, travel, etc.) relevant to participation in the course will be covered by the NAs or SALTO Resource Centre involved in this project.
Travel reimbursement
Your sending National Agency or Regional SALTO Resource Centre will support your travel costs. After being selected, please contact your NA/SALTO RC to learn more about how to arrange the booking of your travel tickets and the reimbursement of your travel expenses.
Participation fee
The participation fee varies from country to country. Please contact your NA to learn more about the participation fee for participants from your country.
Application
Organiser:
Tempus Public Foundation – Hungarian National Agency of European Solidarity Corps
Co-organiser:
DZS – Czech National Agency for International Education – 

National Agency
Phone: N/A
For additional information please: Download the Application form
Available downloads: InfoPack We are all in.pdf
Contact for questions:
Before applying please contact the
NA of your residence country
to check if it is involved in this concrete project and committed to cover travel costs. NB! Learn about possible participation fee and other relevant rules.