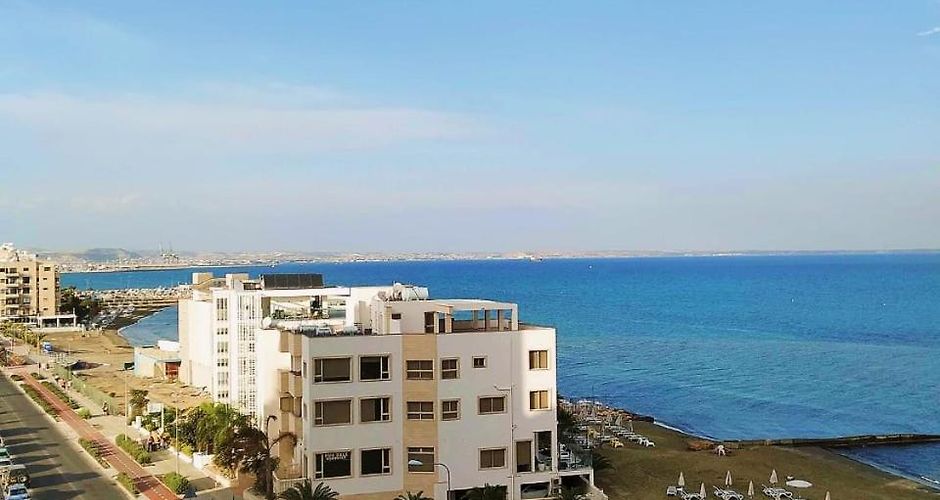 Youth Exchange Be On T.I.M.E: Technology, Innovation, Management, Entrepreneurship
Dates: 22 November – 7 December 2019
Venue: Larnaca, Cyprus
We are looking for 3 participants (17 – 30 years old) coming from: Greece
and Involves 53 participants coming from: Cyprus, UK, Spain, Greece, The Republic of North Macedonia, France, Spain, Romania and Poland.
Application deadline: 22nd November 2019
Last call for applicants!
The participants will be youngsters, aged 17-30 years, and will come from disadvantaged backgrounds. The project was born to address the need of youngsters to acquire more essential information for their development than is offered in the formal education system.
General Description
Today's leaders must navigate business issues and interactions that cut across geographical boundaries and cultures. They must inspire conversations, ignite collaboration and integrate multiple perspectives to drive growth and innovation.
Inspiration, firsthand information, advice from accomplished individuals, are the ingredients, which constitute the flesh and bone of success, that are so often overlooked by management scholars.
Be on T.I.M.E puts these ingredients front and centre, allowing you to fraternize with social, practitioners, opinion makers and academic insiders through a set of activities based on Non-Formal education.
The course aims to:
– introduce participants, from a practical perspective, to business problems and challenges in order to get acquainted with actual business situations, problem identification, and problem solving approaches
– engage participants to the business ideas generation processes, assessment methods, and stages of developing business ideas
– support participants toward the preparation of actual demos/prototypes of their business ideas.
During the project participants will engage in real-life business problems, generate business ideas, prepare business plans (working in teams) and also prepare demos/prototypes for their business ideas. They will interact with the instructors and mentors as well as with business practitioners (company executives).
They will use modern learning resources (case studies, software and simulations) and they will compete for a business plan award and a best demo/prototype award.
During the YE project the participants will be under the supervision of the instructors and mentors who will offer knowledge, skills and guidance on education and training activities and provide feedback on performance; and with whom the graduate regularly discusses the progress in her/his activities during the course. "Be on T.I.M.E" Youth Exchange will focus on non-formal education.
Costs
This project is financed by the Erasmus+ Youth Programme.
Accommodation, food and materials – 100% funded by the Erasmus+ Programme. This includes everything, except for travel costs. It's highly recommended to start buying travelling tickets early. It's recommended to have a disposal for drinks, small shopping, etc. We are counting less travelling expenses as your contribution to the project.
Travel reimbursement
We will reimburse the travel expenses by bank transfer to partner organization accounts after the exchange. In order to make the reimbursement, firstly, dissemination activities will have to be implemented. Also, it is compulsory that you deliver all the necessary documents for us.
If your travel costs exceed the official limits, the reimbursement will be limited to the maximum amount of travel costs allocated for each country. If you fail to provide all the necessary travel documents, we will be unable to reimburse you.
For plane travel, the original documents that we need are:
1. E-ticket; 2. Invoice; 3. Proof of payment or receipt; 4. Boarding passes.
Participation fee
There's a participation fee of 30 euros per participant. The fee will be deposited after successful selection of the candidates (non-refundable in case of cancellation).
Application
Organizer:
Stressball – NGO
Co-organizer:
YiA 18 – NGO
Phone:+30 693
For additional information please: Download the Application form
email: yia18plus@gmail.com
Contact for questions:
YiA 18
Working language: English