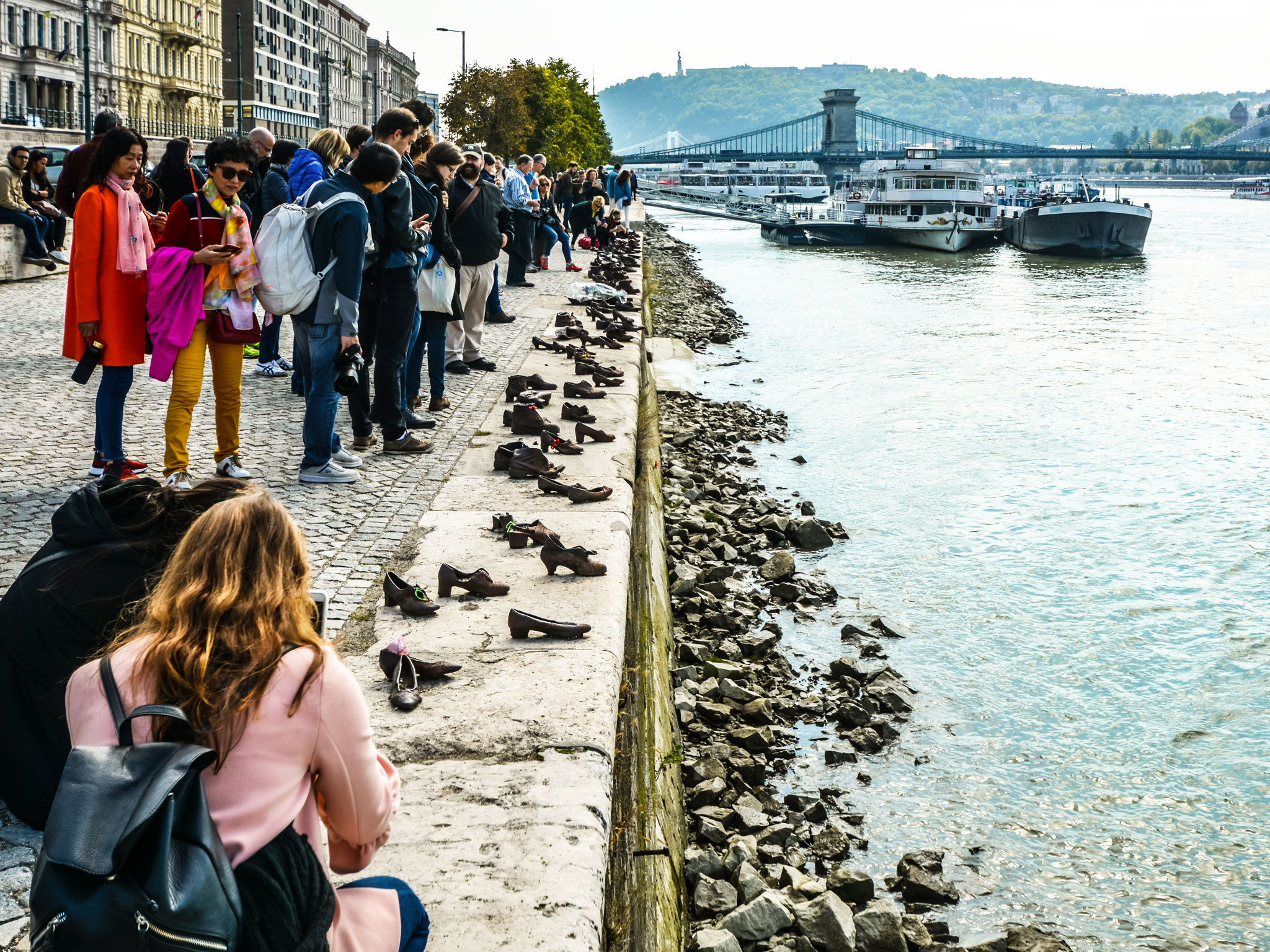 Training Course Get Your PhD in Youth Work: Portable Happiness Device and use of emotion in creating a safe space for youth
Dates: 23-29 April 2020
Venue: Budapest, Hungary
Eligible are 25 participants coming from: Austria, Belgium – DE, Belgium – FL, Belgium – FR, Bulgaria, Croatia, Cyprus, Czech Republic, Denmark, Estonia, Finland, France, Germany, Greece, Hungary, Iceland, Ireland, Italy, Latvia, Liechtenstein, Lithuania, Luxembourg, Malta, Netherlands, Norway, Poland, Portugal, Republic of North Macedonia, Romania, Slovak Republic, Slovenia, Spain, Sweden, Turkey, United Kingdom
Application deadline: 9th March 2020
What is it a safe space and how to create it? And how is it influenced by physical, but also psychological and emotional aspects? During PhD!, you will find your answer.
General Description
PhD! is a training course (TC) enabling Youth Workers and Youth Leaders to discover how to create a sustainable safe space for the youth in their community. Participants will be exploring the power of emotions in action, behavior and human relationship.
As a part of the project, they will create their PhD – Portable Happiness Device.
Content and Objectives
The main goal of the TC is to explore what does it mean a safe space in which youngsters can experiment, fail, learn, and express themselves without fear of judgment.
Objectives
Upon graduating from PhD! Training course, participants will
 Create their personal definition of "safe space"
Understand the relevance of emotional competences in everyday life and be able to use them while working with youth
Create a personal Portable Happiness Device
Design an action plan on how to promote and support a safe space for their target group in their community
Establish a peer-mentoring group supporting them with the implementation of the action plan
Methodology
– We are going to explore the physical and psychological aspects of safe space.
– The activities during PhD! will be carried out indoor as well as outdoor.
– The general setting is the creation of a playground for experiential learning based on active participation, group interaction and theoretical inputs, and an important approach is co-creation.
– Creativity and exchange of experiences and knowledge among participants are central aspects of the methodology. Participants are therefore required to play an active role and bring their own contribution to the whole program.
– Together with the trainers, participants are going to explore the safe space by simulation games, group discussions and reflection, body-mind activities and creative construction of the portable tool.
The general approach is based on the principles of non-formal learning and self-directed learning.
Target group
you are 20+ years old (exceptions can be made, but not granted, upon experience and motivation)
you are a youth worker (actively working with a group of youngsters, ie. people between 13 – 30 years), youth leader (having an influence on a group of youngsters) and educator (working with methods of non formal education)
you agree to take an active part in all the phases of the project (preparation, training course, dissemination)
The participants are not required to have previous experience or knowledge on emotional competencies or space design but they should be interested in developing their understanding and skills about these topics in their daily youth work.
Accessibility Information
In case you have any accessibility needs, please inform the organizer about them as soon as possible so that we can try to meet all accessibility needs.
Costs
This project is financed by the Erasmus+ Youth Programme.
Accommodation and food
Being selected for this course, all costs (accommodation, travel, etc.) relevant to participation in the course will be covered by the NAs or SALTO Resource Centre involved in this project.
Travel reimbursement
Please contact your National Agency or SALTO Resource Centre in order to know whether they would support your travel costs. If yes, after being selected, get in touch with your NA or SALTO again to learn more about the overall procedure to arrange the booking of your travel tickets and the reimbursement of your travel expenses.
Participation fee
The participation fee varies from country to country. Please contact your National Agency or SALTO Resource Centre to learn more about the participation fee for participants from your country.
Application
Organiser:
Tempus Public Foundation – Erasmus+ Youth NA – National Agency
Co-organiser(s):
Centre for International Cooperation in Education – Czech Republic – 

National Agency

)
Jugend für Europa – Germany – 

National Agency

Human Resource Development Centre (HRDC) – Bulgaria – 

National Agency
Phone: N/A
For additional information please: Download the Application form
Available downloads: Programme PHD, HU.pdf
Contact for questions:
Before applying please contact the
NA of your residence country
to check if it is involved in this concrete project and committed to cover travel costs. NB! Learn about possible participation fee and other relevant rules.