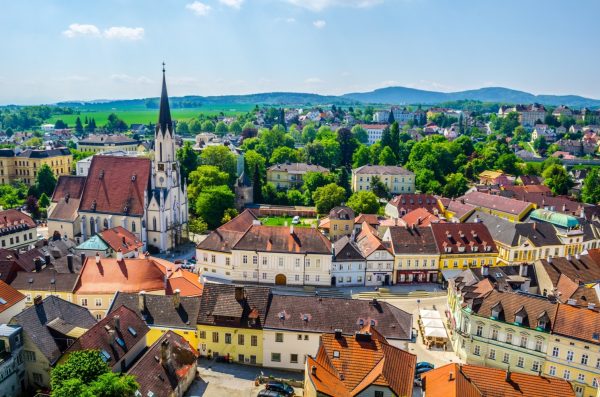 Training Course: Outdoors for Inclusion
Dates: 20-28 April 2020
Venue: Strengberg, Austria
Eligible are 27 participants coming from: Armenia, Austria, Belarus, Georgia, Latvia, Poland, Turkey, Ukraine
Application deadline: 12th February 2020
"Outdoors for inclusion" is a training course that aims to educate and support youth workers, trainers and educators on how to use outdoors as a tool for inclusion in their youth work.
General Description
Unfortunately, the potential for outdoor activities and games as a tool for inclusion and integration is not fully used. Youngsters facing cultural differences, social obstacles or educational difficulties will increase their opportunities for inclusion or integration, if outdoor games or activities are constructed or adjusted in a way to support this goal, or comprise of elements supporting it.
The objectives of the project are:
To improve the competences of using the outdoors as a tool for inclusion in youth work
To improve competences on empathizing and defining the needs of target groups
To improve competences on developing, prototyping and testing outdoor activities supporting the inclusion in local communities
The project comprises of three stages:
 Preparation at home before the arrival.
Training Course that will equip participants with competences to develop outdoor games and activities supporting inclusion, based on the needs of their target groups.
Dissemination of the results of the project and implementation of local outdoor activities supporting inclusion in each partner country by using new competences gained during the Training Course.
Approach and content
The project structured in learning by doing and self experiential way. Which means applicable, transferable, nature-based and action-oriented working for all of the activity days.
During the Training Course the participants will experience and learn different types of outdoor activities (Hiking, Boating, Solo time, Photo hunting, etc.); empathize and define the needs of various target groups; develop, prototype and test their own outdoor activities supporting inclusion; introduced to methodological and safety aspects.
There would be one and a half-full day stay complete outdoors, including cooking, sleeping in bags and group activities.
The trainer's team will offer methods of reflection, which can be used in the follow-up multiplying events in the home countries of the participating partner organisations.
In the content of nature-based activities, the program will offer reflection methods based on self-reflection in a natural surrounding, to calm down and listen to yourself in nature.
Please be aware that the Training Course will not provide you with academic knowledge as it is a purely non-formal education activity, and its success depends on the active participation of everybody present.
Profile of the participants
We are looking for youth/social workers, youth leaders, trainers and educators, who:
are familiar with outdoor games and activities or motivated to learn about outdoor activities as an educational method
eager to transfer gained knowledge to the youth in their organizations and countries
ready to engage themselves in different local and international projects using outdoor activities as a learning method
committed to working during the whole project, meaning also preparation for the training and implementation of outdoor activities after the training course
 are ready to provide short testimonials after their participation in the project,
 are ready to support development and dissemination of the toolbox of outdoor games and  activities supporting the inclusion
 be able to communicate in English
 are aged 18+
Costs
This project is financed by the Erasmus+ Youth Programme.
Accommodation and food
The costs for food, accommodation and programme materials are fully covered by the grant received from the Erasmus+.
Travel reimbursement
Armenia, Georgia, Turkey 360€/person
Belarus, Latvia, Poland, Ukraine 275€/person
Austria 180€/person
Visa costs for participants from Armenia, Belarus 60€/person, Turkey 70€/person
Participation fee
€40 fee to be paid by each participant on the spot in cash. This fee goes as a contribution to the administrative costs of the project.
Application
Organiser: